Course Synopsis: Artistic Explorations. 4 People Only. No Waste Of Time.
Get it all!
Enjoy a long weekend with shooting, learning, artistic endeavours, having fun, making friends, good food and relaxed atmosphere.
We will be a very small group staying for 2.5 days in just one compound that offers you endless outdoor shooting possibilities. The goal is to learn new techniques and to shoot unique, creative images.
No fluff, no unnecessary theory, no lame gear presentation. Just to-the-point and on-the-spot hands-on learning. We will maximize the outcome and not wasting your time.
Join us for a carefree time and start creating, improve and excel your artistic model photography. Enjoy a unique weekend with our crew and your fellow photographers.
Course Key Data
Free Shooting, Hands-on Education & Supervision
Arrival: Friday, late afternoon
2 Complete Shooting Days (9am to 4/6pm) – Sat/Sun
Departure: Sunday after 5pm
Prague, Czech Republic
For Starters, Aficionados & Intermediate (Hobbyists & Pros)
4 Participants max (in 2 groups) / 3 participants minimum (1 group)
Outdoor 'On Location' Shoots & Hands-on Tutoring
Your Equipment: Digital or Film, Lenses & Accessories
Mentor: Tomas Jungvirt – Photographer, Painter, Sculptor, Architect
Instructor & Supervision: Dan Hostettler – Author, Photographer, Producer
4 different Models in total (if we have 4 participants)
Mentor, Instructor, Supervision
Tomáš Jungvirt
's artistic endeavours are profound, many-faceted and based on decades of experience: painter, sculptor, photographer, conservator, carver, plasterer. In 1980 he emigrated to Germany, where he soon established himself thanks to his many talent.
At present, Tomáš specializes mainly in black and white photography. Thanks to his "painter's eye" and the use of only analog lenses, his work has a unique composition and personal touch.
Languages: German, Czech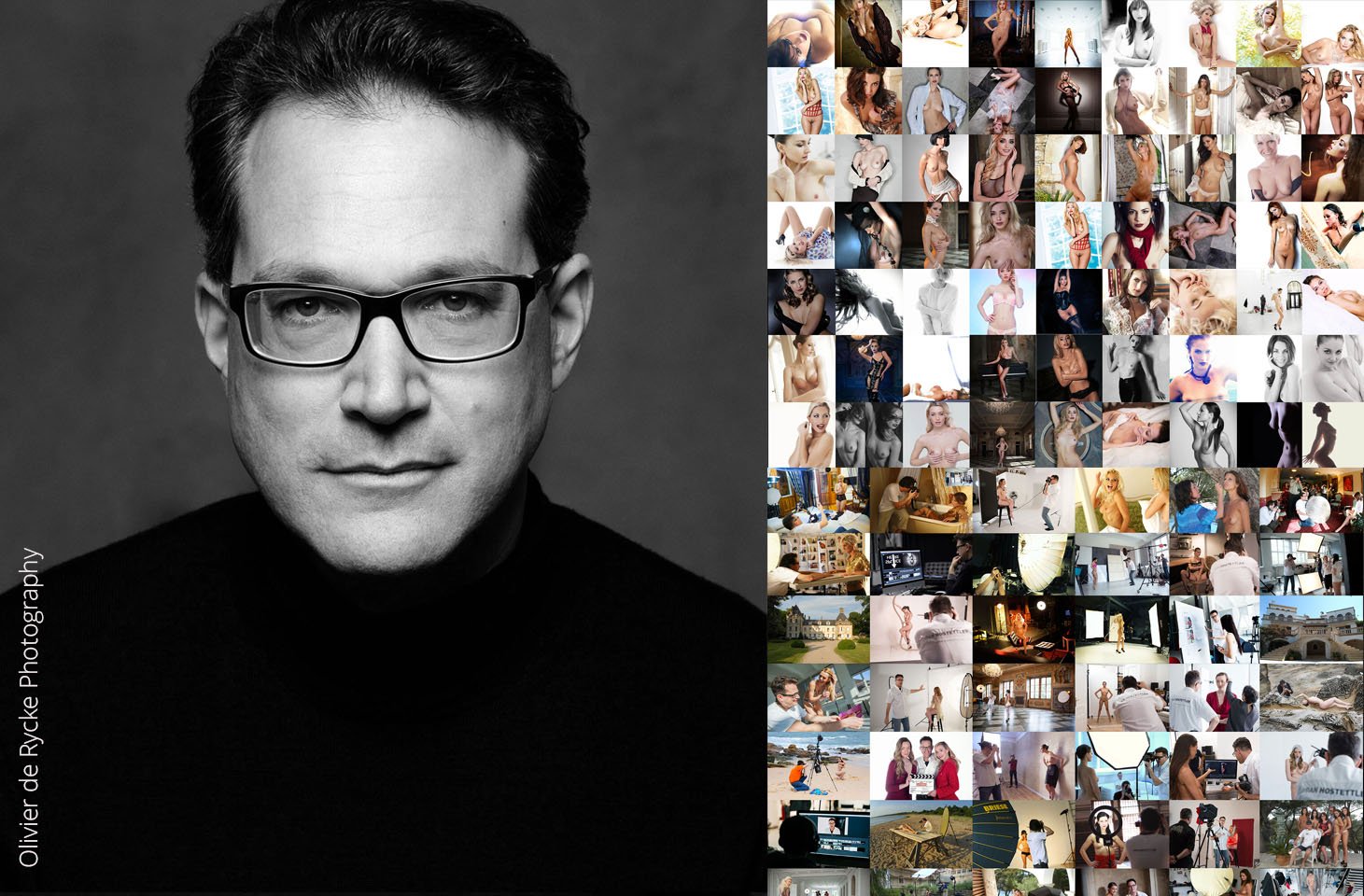 Dan Hostettler
is the owner of StudioPrague, an internationally published photographer for over 30 years and meticulously in charge of everything that's going on with his productions.
Over the course of his long years of experience in the field of Fashion, Glamour and Nude Photography, Dan led countless workshops. Aside from his own creations, Dan has been internationally published and featured among others on and in GQ Online, The India Times, FashionONE TV, GoodLight! Magazine, FotoTV, ModelMayhem EDU, MUZE Magazine, FOTOdigital.
Languages: German, English, French
B&W ART NUDES MASTERY: What You Will Get
Artistic Nudes & Sexy Portraiture
Extensive Hands-On Education
Shooting Practice & Portfolio Building
Free Shooting Time (2-on-1 or 3-on-1)
4-5 Shooting Slots (Group Rotation)
Composition, Image Looks & Moods
Lighting: Natural Lighting & Mixed Lighting (Sun & Strobe), Light Quality, Characteristics & Directions. Modifiers & Tools
Model Posing: Model Lines & Flow Posing, and more
PHOTOGRAPHY GEAR & CONTRACTS
We will provide you with:
Portable Strobes, Light Modifiers, Reflectors, and more
Stands, Tripods & other tools
Wireless Radio Trigger System
Model Right Release Contracts. Images can be used for self-promotion reasons across all of your various promotion channels & portfolios.
You have to bring:
Camera: DSLR, Film SLR with Hot Shoe or PC/X-Sync
Lenses
Batteries, Memory Cards, Films
any particular piece of gear you are used to shoot with
4 MODELS (2, if 3 Participants Only)
3 tba
Participants
Max. 4 / min. 3
Dates
Friday, October 9 (afternoon) – Sunday, October 11, 2020
Investment
Complete: EUR 920.00 | incl. Accommodation & Full Board (Beverages: water, softdrinks & beer. Wine & spirits are not included)
for 2.5 Days | 4 Models | Outdoor Location
ACCOMMODATION (included!)
Accommodation options for single occupancy will be provided.
2 nights of accommodation are included in the workshop fee.
2 places are located right on the shooting premise
2 more places are nearby, located in the Vila Lanna . Just a lovely 10 minutes stroll away.
This comfortable setting allows us for socializing, talk shop and just having a good time after the shooting day.